Black Tea
Irresistible Blends – Honed to Perfection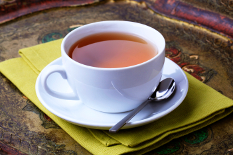 Characterized by exquisite aroma, briskness, mouth-watering taste, and exceptional flavour, our black teas are sourced from the finest tea plantations in Kenya, and we employ expert tea-tasters to ensure every sip is as remarkable as the last.
You'll get powerful satisfaction and energy from this new, high-quality twist on the traditional drink. Kenyan black tea is also known as a natural source for high levels of antioxidants.
Our bush-to-cup processes, standards and creativity will elevate your tea experience to the next level. Available in both loose leaf and tea bag formats, each tea is expertly packed to ensure you get the finest quality in every cup.